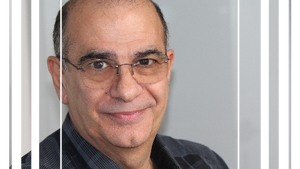 Choose the voice of "a real Italian"!
My name is Andrea de Nisco, and I am a professional Italian voice-over artist.
I am a native speaker of Italian and I live and work in Milan, Italy. As a native speaker, I understand the nuances and subtleties of the Italian language, making me an ideal choice for Italian-speaking audiences.
My voice
can be bright, youthful, baritone, energetic, funny, with a hint of madness or formality when occasion requires.
With over 30 years of experience in acting, dubbing, radio, television presenting, narration, e-learning, gaming, audiobooks, telephone services, and more, I have honed my skills and expertise to provide high-quality voice-over services.
Works
I collaborate with various advertising agencies, software companies, television and radio stations, translation agencies, and international voice-over agencies in Italy and around the world through the internet. You can listen to my work and voice samples on my website, and I can also provide demo files or record a new demo using the script you send me.
Please feel free to contact me for any further information or to discuss your project requirements.
There are many reasons to work together!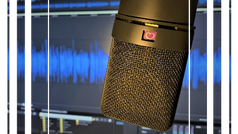 I ensure the use of proper Italian language tailored to the needs of the Italian audience. Before recording, I carefully review the text and suggest any necessary adaptations or minor corrections to achieve the best outcome.
I can adjust the style and pace of my reading to your specifications, verify the pronunciations of foreign words and acronyms, and even provide live supervision during the recording session if desired. I guarantee to deliver the files within a maximum of 24 hours, and often sooner. My recording fees are calculated based on the recording time, typically at a rate of 120-130 words per minute for Italian.
However, the final cost may vary depending on the specific text. Please note that different rates may apply for recordings intended for commercials on the web, television, or radio, or those requiring lip-syncing.
Italian language is spoken by an estimated 61 milion speakers worldwide, 55 milion of them in Italy and the rest in 29 other countries (Switzerland, San Marino, Vatican City, Slovenia, Croatia, Malta, Corsica, Albania, Luxemburg, Germany, Belgium, United States, Canada, Venezuela, Uruguay, Brazil, Argentin).
From my
home studio
, I can record any type of project with professional quality, including corporate videos, commercials, e-learning, TV shows, video games, sync and lip-sync dubbing.